Complete redo of the VSSA website built with the latest version of Drupal 7, including a commerce portion to manage event registrations and memberships.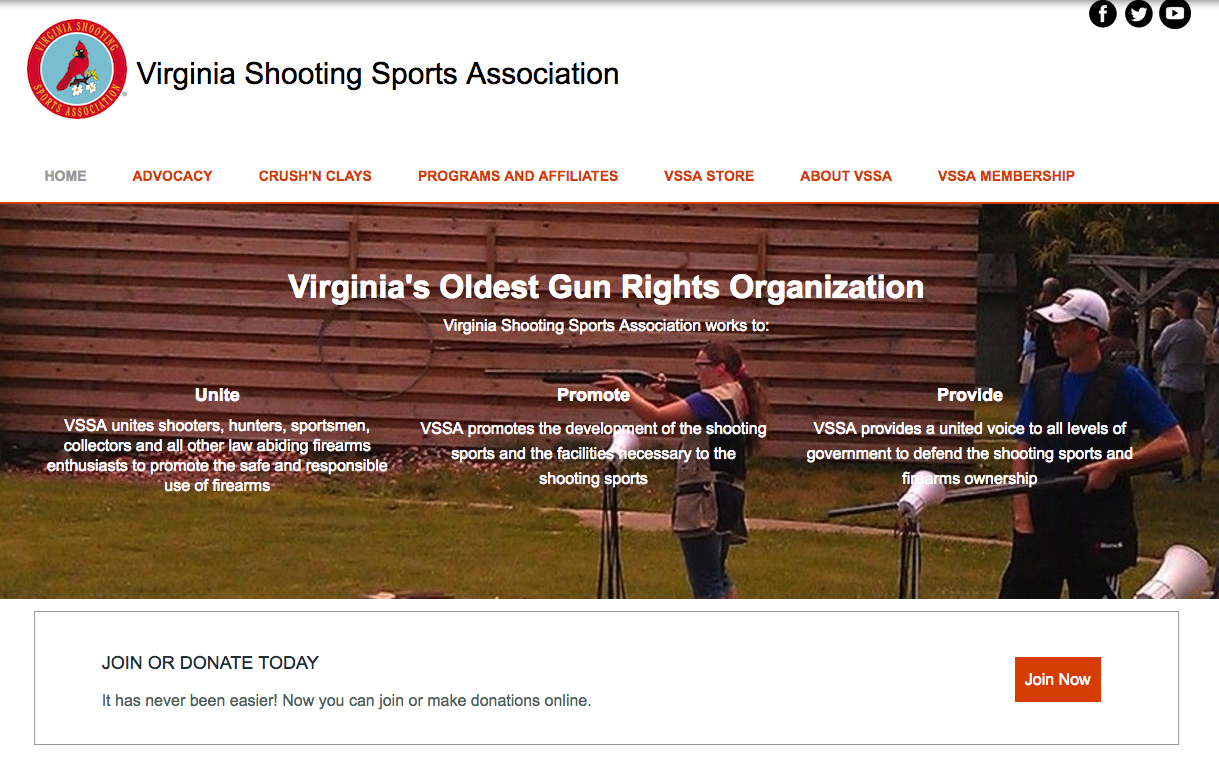 The Virginia Shooting Sports Association (VSSA) needed to replace their website built on the Drupal 6 platform that recently reached end-of-life. The new website is a complete redesign and restructuring of the content from the old site built on the most up-to-date version of Drupal 7.
VSSA, a membership organization, allows users to join and renew their memberships online, as well as register for events and make contributions. VSSA staff manages memberships and other purchases with a combination of standard and custom reports. In addition, VSSA annually tracks legislation relating to their organization introduced in the Virginia legislature.