Complete update of the content, functionality, and design of the website for Albemarle CiderWorks/Vintage Virginia Apples, an apple orchard and cidery located near Charlottesville, Virginia.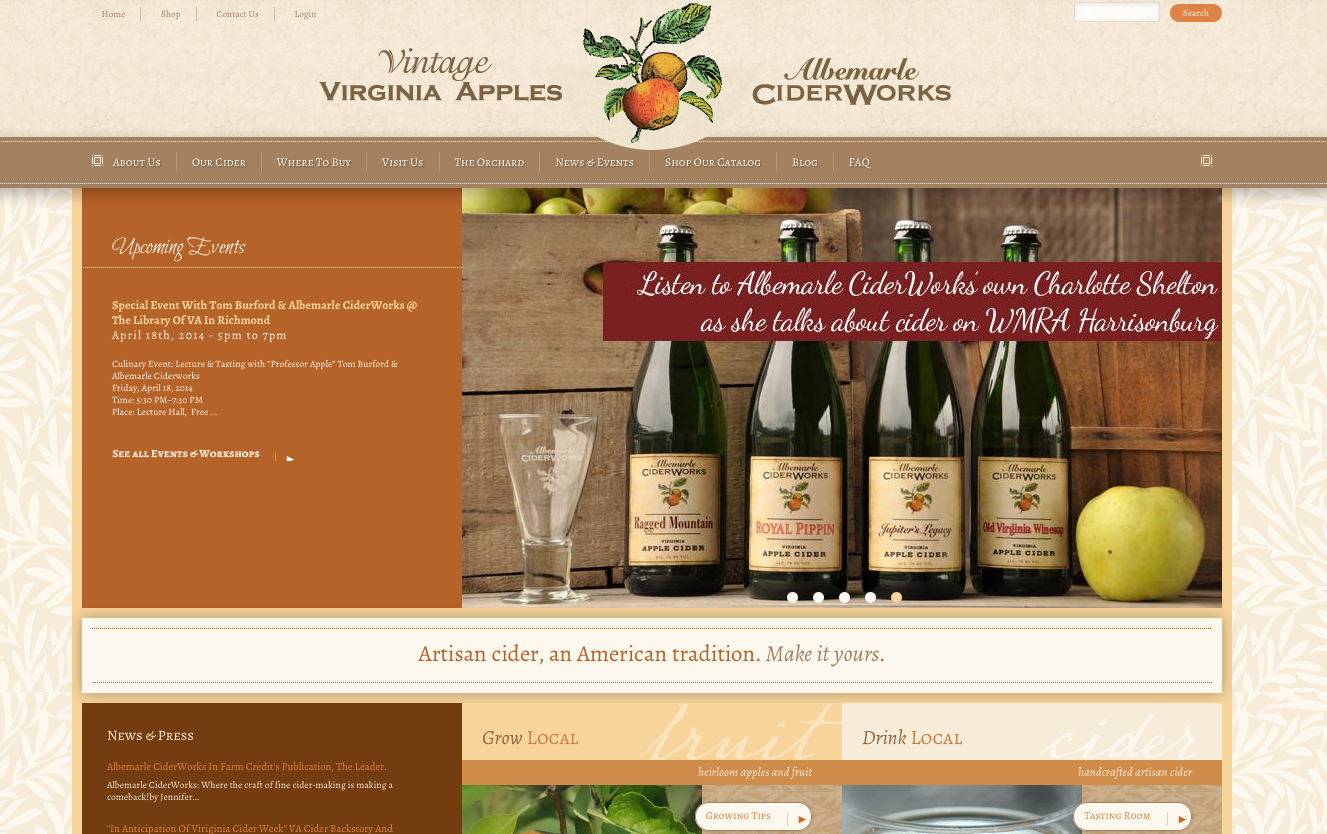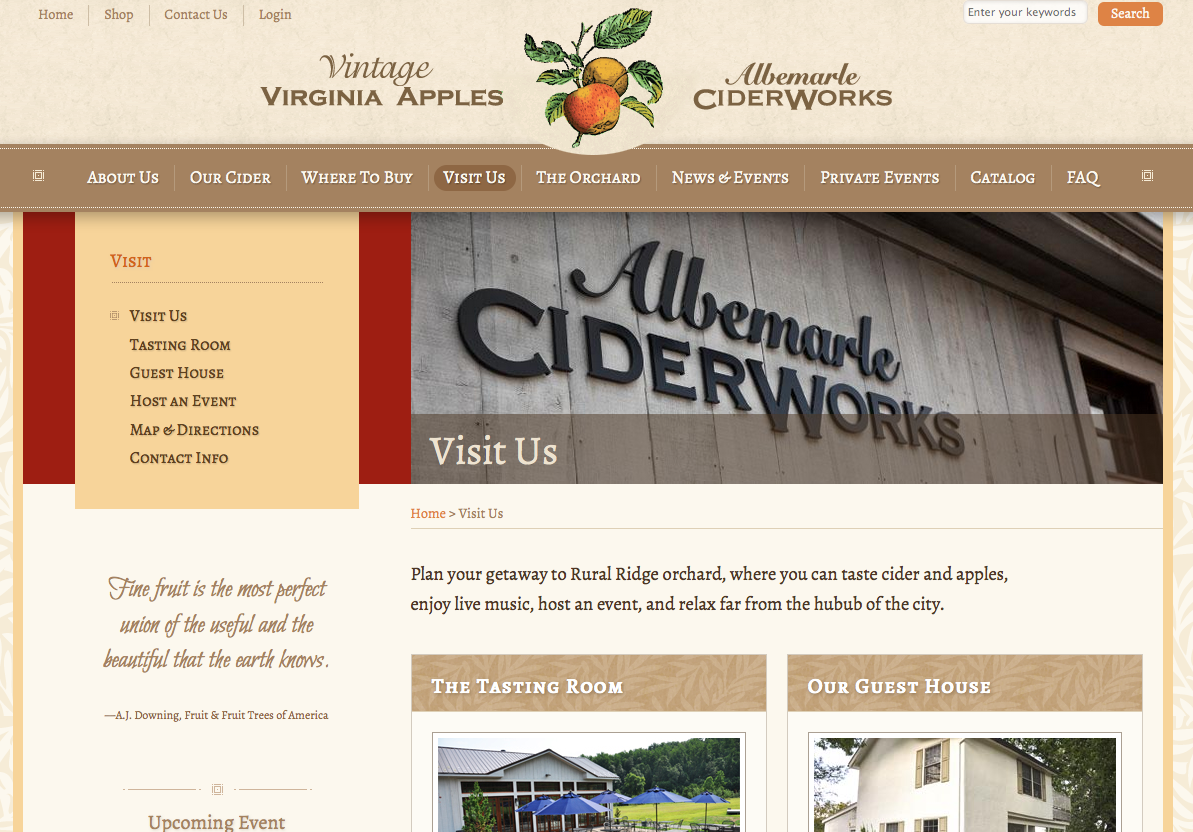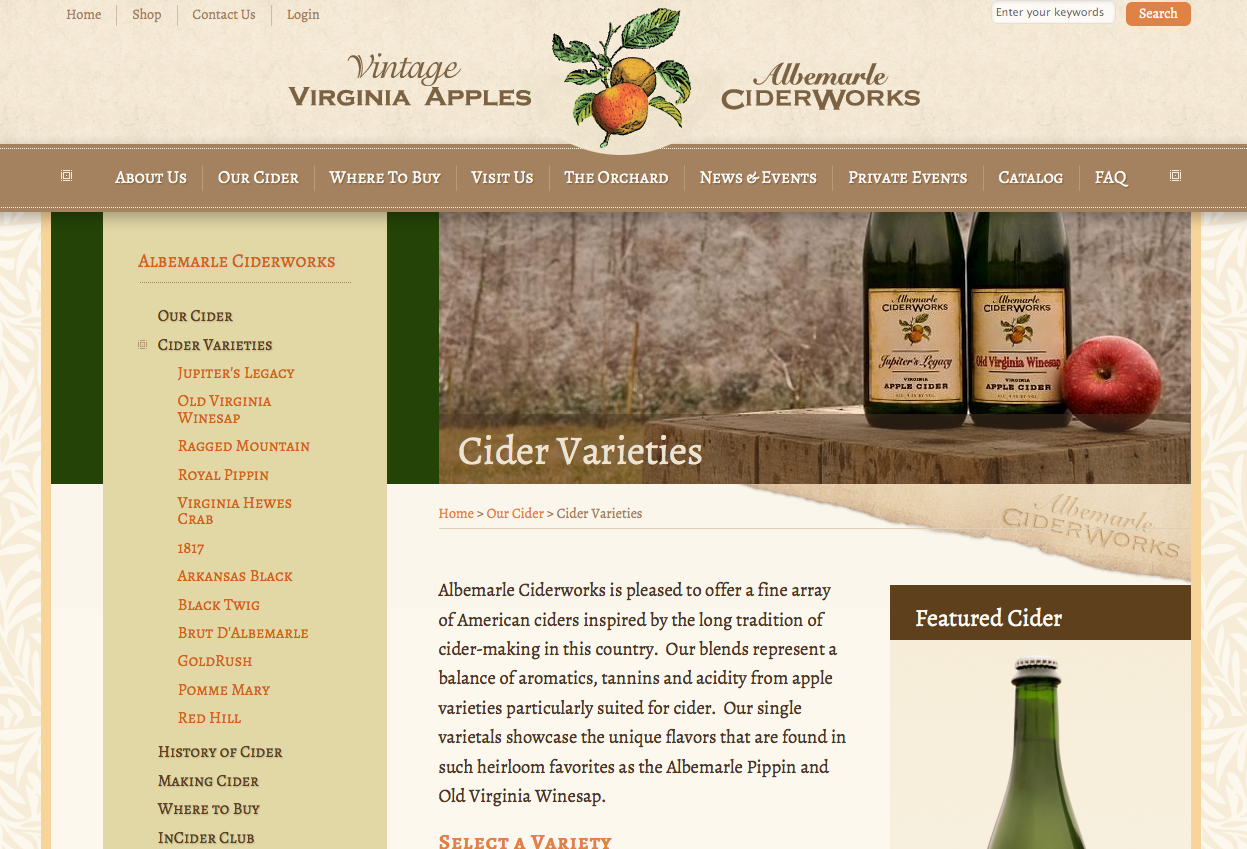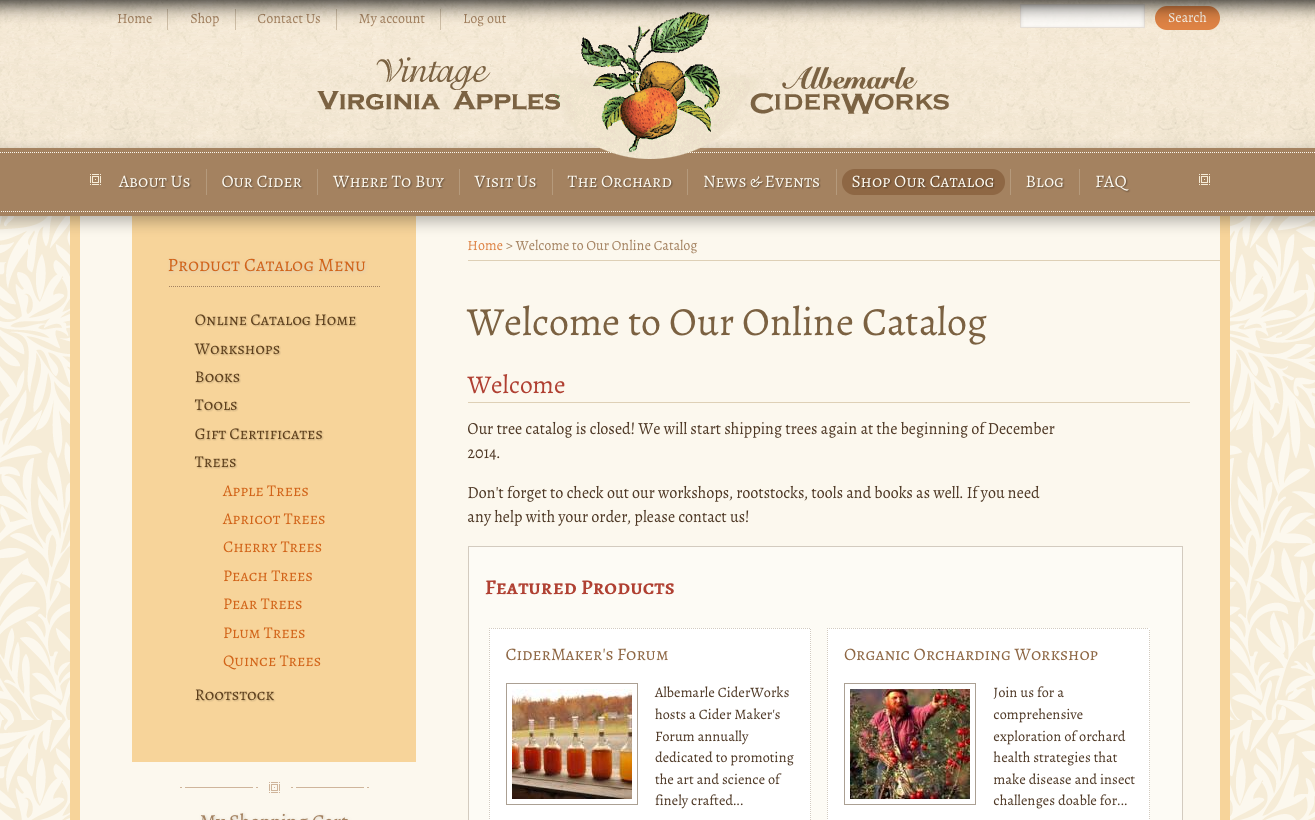 DSquared-B Consulting worked with Two Rivers Media to design and build an updated, responsive Drupal website that combined the two existing websites and a Shopify store for this business into one website with inter-related content.
Visitors to the site learn about the vintage fruit grown in the Vintage Virginia Apples orchards and the cider-making process of Albemarle CiderWorks.
Customers can purchase books and tools, and sign up for educational workshops through the Drupal Commerce store. Trees and rootstock are also available for purchase during the fall and winter months.
Because the websites and the store share a common platform (Drupal) and database, images and descriptions of the fruit and workshops are shared, staff can edit content once instead of twice, allowing them to spend more time on the business and less time maintaining the website.
Drupal Commerce provides the flexibility to create customized reports used by the staff to process and deliver orders from the store. Additional reports can be created as needs change and the store can scale as the business continues to grow.